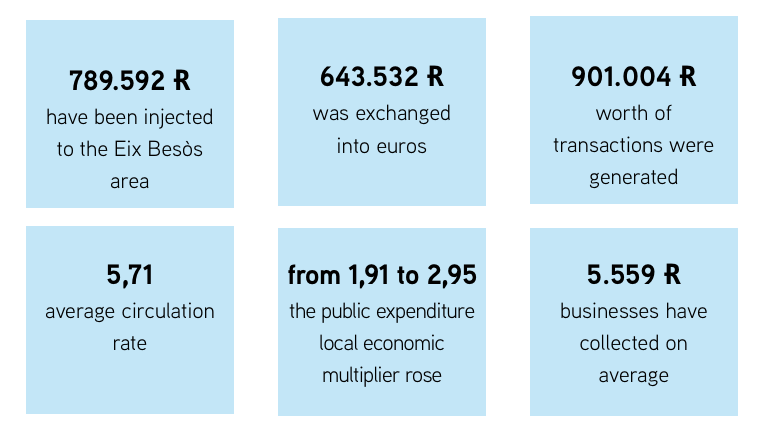 Satisfaction
The REC user surveys show satisfaction with its usability and how the REC works is rising:

Monetary mass
Businesses have collected on average Ɍ5,559, but the median is Ɍ2,035, suggesting a concentration of revenues.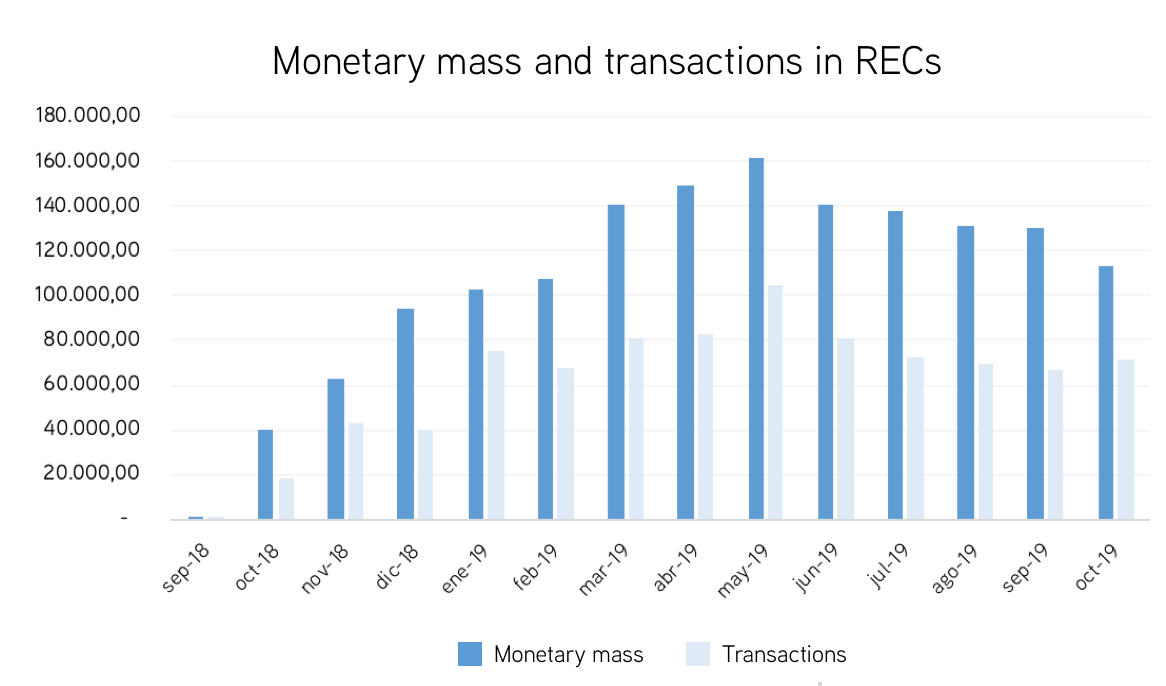 Recirculation
The recirculation ratio shows spending in recs as a proportion of the revenues collected in recs by professional users. The following chart shows this ratio, calculated for retail professionals, clearly climbing, going up in almost all of the 13 months since the system was launched in September 2018.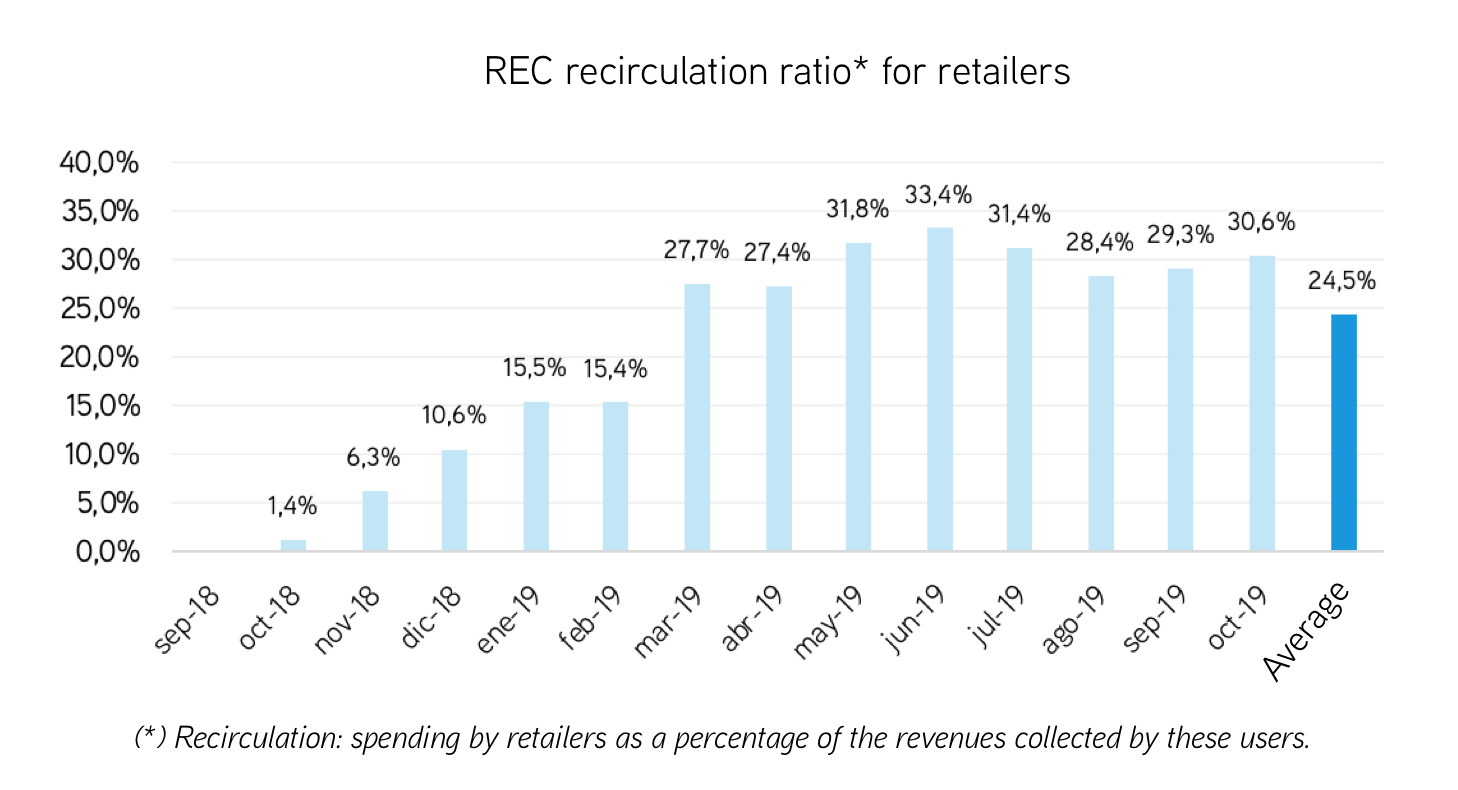 Comença al barri. Canvia la ciutat