What is it and what is its purpose?
The rec, as a social currency, is subject to public governance, with the initial support of Barcelona City Council and the Novact association. "TAULA DE CANVI SCCL" is a non-profit cooperative society of consumers and users subject to the principles and provisions of the Llei de Cooperatives de Catalunya, Law 12/2015, of 9 July.
Its name was inspired by the Taula de Canvis i Comuns Dipòsits de Barcelona, that was the first public municipal bank in Europe, created in Barcelona in 1401. It was the bank of the Government of Catalonia for 300 years, until it was dissolved in 1714.
The TAULA DE CANVI SCCL, implements a System of Citizen Exchange REC (Real Economy Currency) as a means of payment that allows transactions between people, entities and companies that accept it. It is presented as an alternative to the globalized dominant economic and monetary system, incorporating mechanisms that act as a driving force for changing the economic reality and helping to solve the needs of the commercial, business and local network.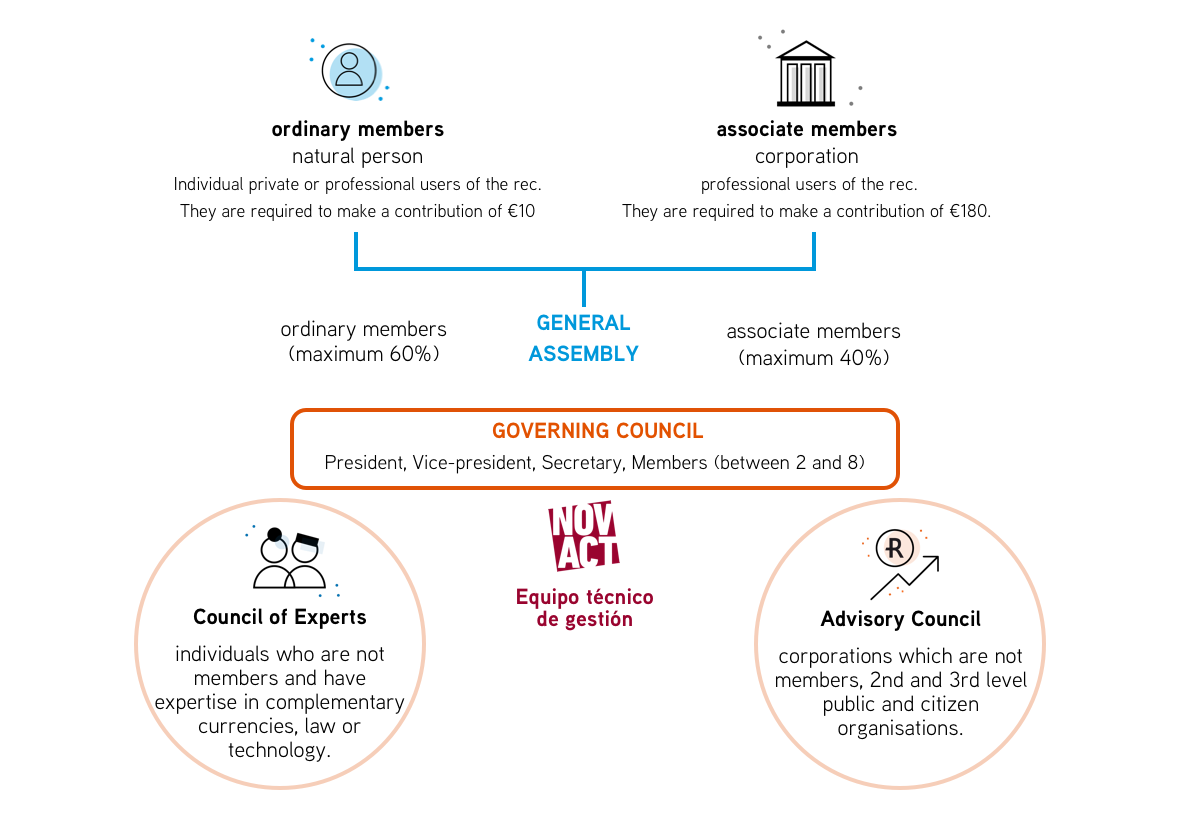 The composition of the Taula de Canvi is as follows:
Ordinary members: Individual private or professional users of the rec. They are required to make a contribution of €10.

Associate members: Legal entities using the rec for professional purposes. They are required to make a contribution of €180.

Governing Council:

President – Martí Olivella

Secretary – Zaida Palet

Members – Isaac Arriaza, Oriol Ponti and Roger Brumwell
Council of Experts: individuals who are not members and have expertise in complementary currencies, law or technology.

Advisory Council: legal entities which are not members, 2nd and 3rd level public and citizen organisations.
The main functions of the Taula de Canvi are:
To obtain up-to-date information and implement tools and processes, research and experiences that can reinforce the REC and encourage its use and that of similar complementary currencies.

To promote the extension of the REC and widen its social and economic impact.

To encourage cooperation between the use of the REC by promoting the social and circular economy and strengthening the social market.
Powered by:                                                           Promote:                                                                            With funding:


It begins in the neighborhood, it changes the city